OUR STAFF AND SERVICES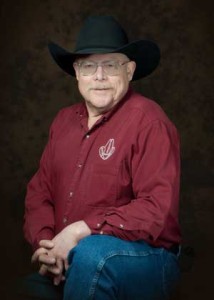 Kelly is a 1983 graduate of Reisch World Wide College of Auctioneering, Mason City Iowa. He started out at York Livestock with the help of Jake Hostetler (thanks Jake). From there the business has grown to where it is today. We provide services for all types of auctions. Kelly and Becky have 4 children Mark, Paul, Sadie and Emily. They are also active in the Bethesda Mennonite Church in Henderson, NE. The high light of the year comes every spring when we help with the Nebraska MCC auction with all the proceeds going to world relief. In 2018 Kelly was voted Auctioneer of the Year for the Nebraska Auctioneers Association.

Special Thanks to Frank "Jr" Thimm for giving me a push in the auction direction.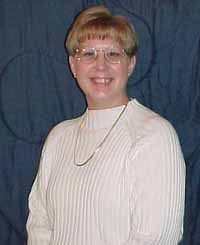 Becky is head cashier, clerk and bookkeeper. Becky brings her computer skills and knowledge of the business where it counts the most; the settlement.
Here at Kliewer's Auction Service our motto is simple "HONESTY." We strive to meet all the needs of our customers with simple honesty. We believe that by treating the customers merchandise as our own that we can offer the best possible auction results. Our trained staff will help plan your auction, select the right date, time and location. We will also help you set up before sale day. So if you are planning an auction, whether it be Farm, Household, Antique or Charity auction, please contact us either by phone, letter or e-mail and we would be glad to help.
The rest of the staff include: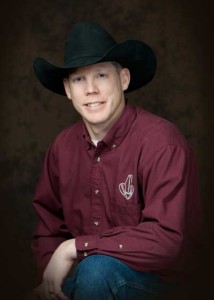 Mark Kliewer: Went to Auction School in 2005 and was Nebraska Auctioneers Association Bid Calling contest "Rookie of the Year" in 2005. He and Kelly both placed in the Top 10 in 2006. He was Runner Up in the 2012 Bid Calling Contest.
Col. Dean Buller of Henderson,NE. Dean graduated auction school in 1954. He and Kelly have been working together since 1983. His expertise and experience have been a great asset to our business. Dean retired in 2006 and will be greatly missed. Dean passed away 3-26-2010.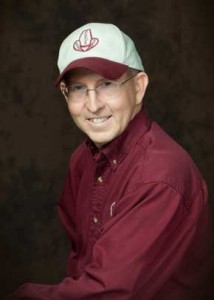 John Thomas – auctioneer
Henry E Kliewer – ringman and driver
Paul Kliewer – ringman
Dick Kliewer – ringman
Joel Hoyt – ringman
Marty Kliewer – cashier and clerk
Emily Kliewer – clerk
Scott Werner – ringman
Nancy Thomas – clerk & cashier
Becky Kliewer (Mark's wife) – clerk & cashier
Sadie Kliewer – clerk & cashier
Henry Ryan Kliewer, Jr. – Auctioneer
Heather Peters – web design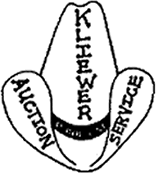 CONTACT US
Kliewer's Auction Service
1307 12th. St.
Aurora NE 68818
402-694-3368
colkliewer@hamilton.net
www.kliewerauction.com